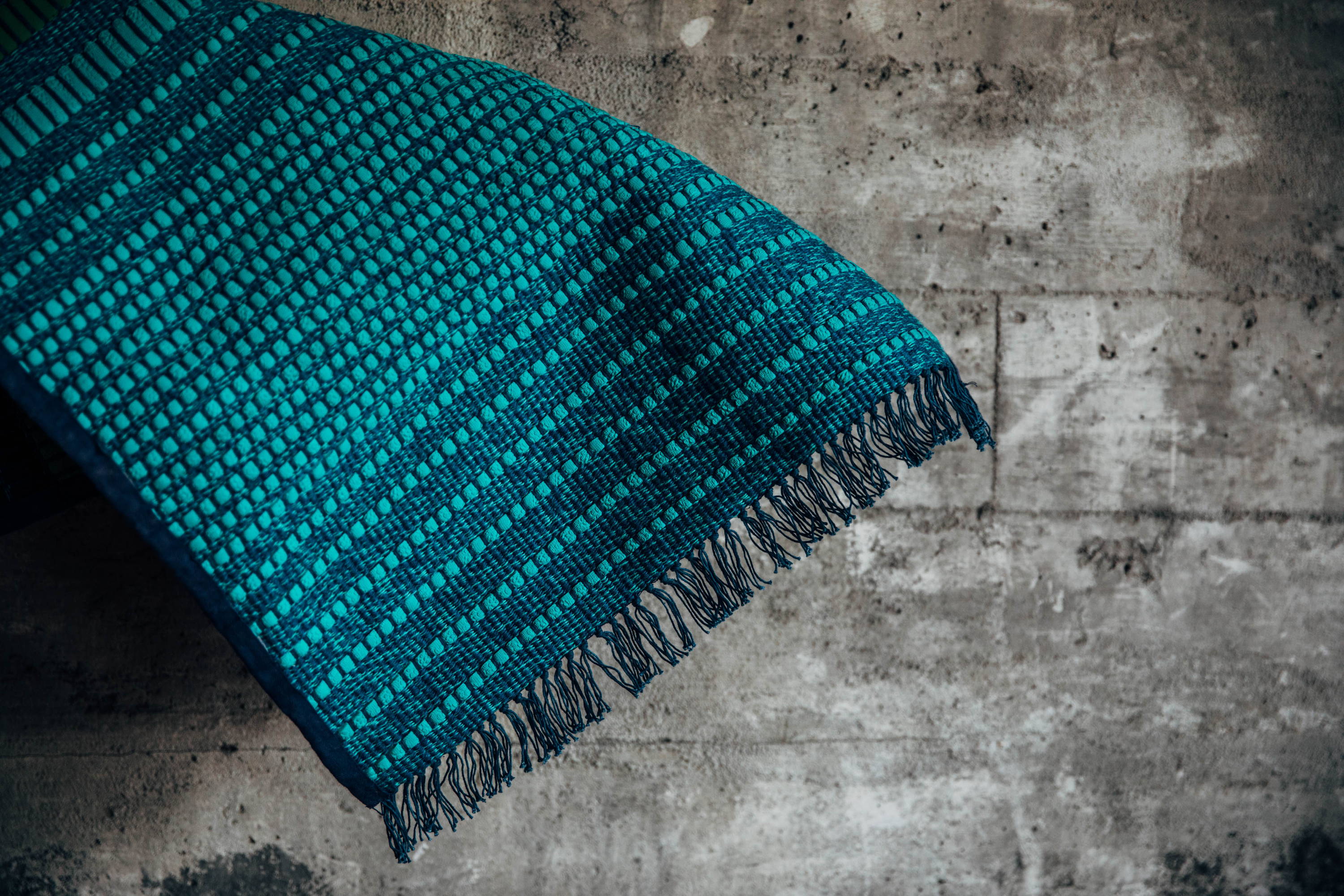 The ritual rug is made up of actual yoga mat strips and hemp yarn. The yoga mat is cut into varying sized strips, and added to the rug where needed. For instance, Ribbing is created through both ends of the mat for tactile gripping, while the rubber is more dense through the center for needed padding. This process is done by the hand of expert weavers in India.
---
MATERIALS
100% organic hemp yarn: our yarn is sourced in Northern China, where the hemp industry has flourished for centuries. The Chinese are master hemp growers , and our suppliers are committed to sustainable, organic farming.
"Grown since 8000 BC, Hemp is the first plant cultivated for textiles; Hemp is resistant to pests and grows too densely to permit weed growth so it needs no pesticides or herbicides, in fact no chemicals of any kind. It is the strongest natural fiber, naturally antimicrobial and resistant to UV. It is amazingly comfortable, breathable and cool to the touch" - Hemp Fortex
TPE
TPE stands for (Thermoplastic elastomers) and is "rubber like materials that combine the characteristics of rubber with the recyclability and processing advantages of plastics."
TPE has become increasingly popular in the yoga mat world as an alternative to PVC rubber mats, primarily for environmental reasons. TPE rubber is non-toxic, biodegradable, and recyclable. It is also very durable, flexible and lightweight making it the perfect rubber for our ritual rugs.