description
features
shipping & returns
A handwoven yoga mat, made one at a time with organic hemp and non-toxic foam. Comfortable, grippy, and simply beautiful. From a sweaty practice indoors to sky gazing in the park, The Ritual Rug is your everyday companion.
Taking care of the Ritual Rug is easy: simply spray, wipe it down with a wet rag and hang to dry. Looking for a refresh? Check out our Refresh Spray for a clean and calming scent.
73.5" L x 25.5" W x 5mm
Eco-friendly yoga mat foam
Sustainably sourced organic hemp
Ideal for most yoga and meditation practices
Intentional design for optimal grip and cushion
Naturally antimicrobial and easy to clean. Check out our Refresh Spray!
Enjoy a 30 day trial period to fall in love with your Ritual Rug. If it's not right for you, no problem- return it with no questions asked.
We offer $10 flat rate shipping. If you choose to return your Ritual Rug, we ask you to pay for return shipping.
If you have any questions or concerns, please reach out to ma@ma-wovens.com anytime. We're here to help and look forward to hearing from you!
Simply Divine
I was debating between this and the Oko Living yoga rug… I haven't tried the Oko Living but I can say I'm SO very pleased with the ritual rug and so is my husband who received one for his birthday. It does feel like a slice of luxurious zen and it helps my yoga morale haha it's like positive yoga self esteem when I'm on my rug. Thank You, Ma Wovens for such a great product!!
Love my ritual rug!
The Ritual Rug has made my yoga practice so much more enjoyable. It feels cozy and warm under my body.
Ritual Rug 6mm
I am very happy with my ritual rug. The color and design are beautiful. It is very lightweight and works wonderfully as a travel mat - I recently took it with me on a camping trip.
In love with my Ritual Rug
I absolutely love my new Ritual Yoga Rug. I had been patiently waiting for the restock and I was ecstatic when I saw the restock notification. My only wish was that more than 2 color options had been available in the 6mm rug. I had hoped to get a color that not a lot of people in my yoga class already have… however, the light gray color is very pretty and I'm so happy to finally have one.
The ritual rug is wonderful for warm yoga. My hands and feet perspire what seems to be an excessive amount compared to my classmates. I had been struggling with trying to keep a yoga towel on my cheap TJMaxx mat while not falling on my face or into the people near me. Although it was a good source of entertainment for everyone around me… it's all in the past :)
Excessively sweaty palms and feet are no match for the ritual rug!
More than Beautiful
Yes, it grips. The moisture-activated texture helps keep your slippery hands and feet in place, even in the sweatiest yoga classes. LOVE IT OR RETURN IT
No Questions Asked
- The Ritual Rug takes some getting used to which is why we offer a risk-free 30 day trial period.

- 2 year warranty for rug durability. Does not include damaged or stolen rugs.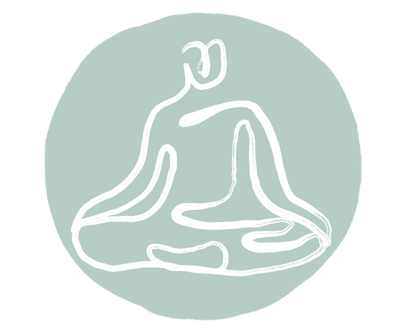 NATURALLY ANTIMICROBIAL &
Easy to Clean
after use, simply spray down your rug with our delicious smelling Ritual Rug Refresh spray.
TAKE IT WITH YOU
Wherever You Go
This beautiful, versatile, durable rattan basket bag is handwoven in Bali and perfect your Ritual Rug, the farmers market, the beach and beyond.
ETHICAL MANUFACTURING
Handwoven in India
Our manufacturers are GoodWeave certified, ensuring no child labor, fair wages, a safe working environment, and environmental standards. Learn more.
THE HIGHEST QUALITY
Sustainable Materials
Our founder personally vetted the materials we use, so we know exactly what is going into our products and into your hands. Learn more.
Frequently Asked Questions:
1. How do I clean The Ritual Rug?

The Ritual Rug is super easy to care for: after practice, simply hang to air dry. Freshen up by spot cleaning with cold water or spritz with our scented Refresh Spray. For a deeper clean, hand wash or use the gentle cycle with cold water and delicate soap.

2. Will The Ritual Rug work for my practice?

Yes! Whether your practice is sweaty and vigorous, or more gentle and meditative, The Ritual Rug will provide you comfort, support, absorption and traction.

3. Does the rug have cushion?

Yes! The Ritual Rug has 5mm, or 6mm thick foam woven throughout the whole rug, offering ample cushion. If you prefer extra cushion under your knees, the 6mm is definitely the choice for you! Whereas the 5 mm is more slim and sleek, with less ridges.

4. Is there a top and bottom side to the rug?

Yes, the bottom side of The Ritual Rug has a wavy pattern on the TPE foam. You may also notice that there's more exposed TPE on the bottom side- we did that intentionally to keep your rug grounded and in place.